The
Reactions
Issue
ORANGE Magazine
Role: Creative Director
Spring 2020

Collaborators: Meredith Cambis

* all photos by Maya Coplin





ORANGE Magazine is an independent magazine based in Austin TX. The magazine focuses on arts, music, and culture as it relates to young people in the Austin area. It emphasizes meaningful dialogue between the UT community and the greater Austin area.
The Reactions Issue focuses on the reactionary time we are living in. This print issue focuses on the instant reactions to the world around us and investigates the anxieties we have towards these upcoming changes. Visually the magazine goes from dark to light taking the reader through feelings of reaction, anxiety, comfort, and eventual change.
Purchase the Reactions Issue here.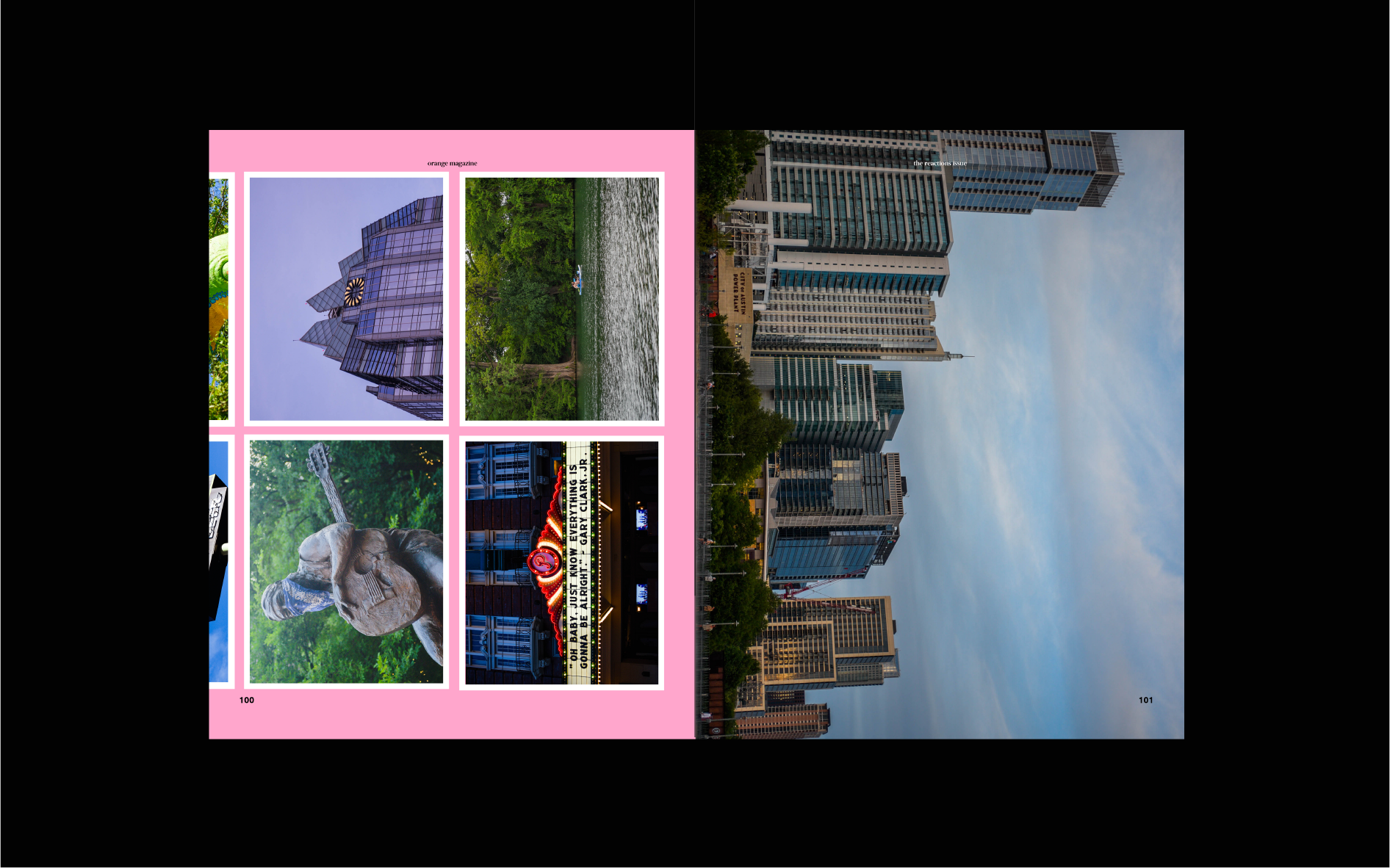 What is reaction?

We're currently living in a reactionary time period. New issues are being presented to us every day, but we haven't found solutions yet. Reactions to world issues are being shared through memes, tweets, and posts. We use this print issue to investigate and tell stories related to the anxieties we have about upcoming changes.
We split the magazine into 4 sections: Catalyst, Anxiety/emotional reactions, home/roots, and change/progess. We used these categories to shape the content and visual identity of the magazine into a story for the reader.


The Reactions Issue desktop

The website allows readers to view the Reactions Issue digitally as well as access behind the scenes content. It provides a platform for the work that the social media and video teams created and documentation of the process from the ORANGE team.