Passport Vintage

Creative Direction, Visual Identity System, Art Direction, Photography

Iconography designed by: Juanita Segovia
Photos by Maya Coplin, photos in website
courtesy of the Passport Vintage team.




Passport Vintage is an award winning vintage shop in Austin specializing in denim and featuring their own shoe line. I worked with the owners to create a refreshed visual identity and a campaign for the Thalia Sandal. Brand touchpoints included a redesigned website, art direction and photography, as well as social media content. The rebrand coresponded to the remodeling of the physical storefront.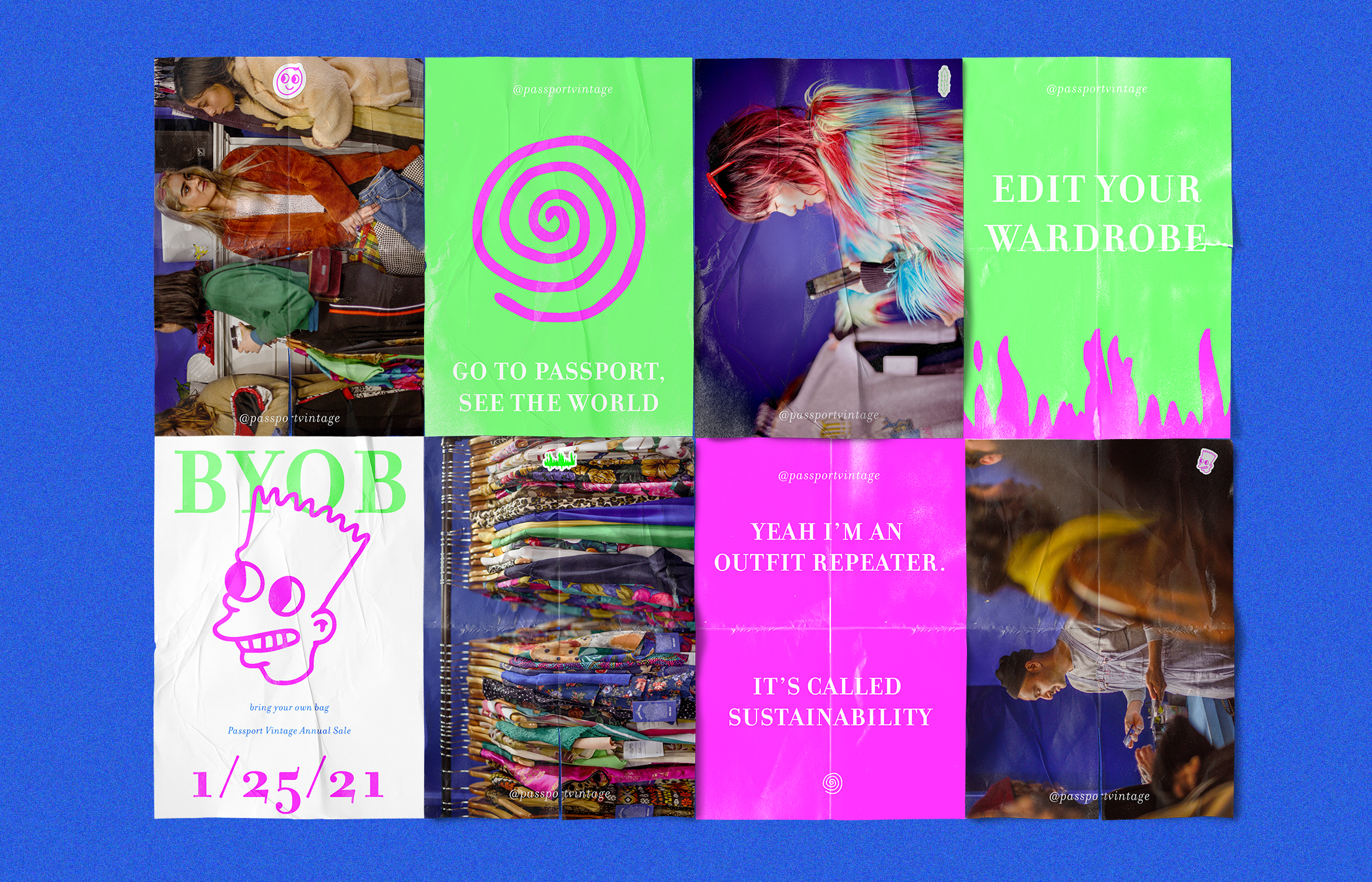 Visual Identity

The Passport Vintage's store is known for its iconic Passport Blue used in their storefront. The new visual identity builds off of the blue, expanding the color palette as well as the visual language. In 2019, Juanita Segovia screenprinted iconography onto Passport jeans in a fun collaboration. I used the iconography from the jeans to bring this popular element into the visual identity. I also updated the typefaces to feel elegant while simultaneously modern and accessible.



Social Media Sales

The majority of Passport's sales are done over Instagram. With over 20,000 followers their content needs to be fun and engaging. I created social media content to quickly sell products through Instagram stories.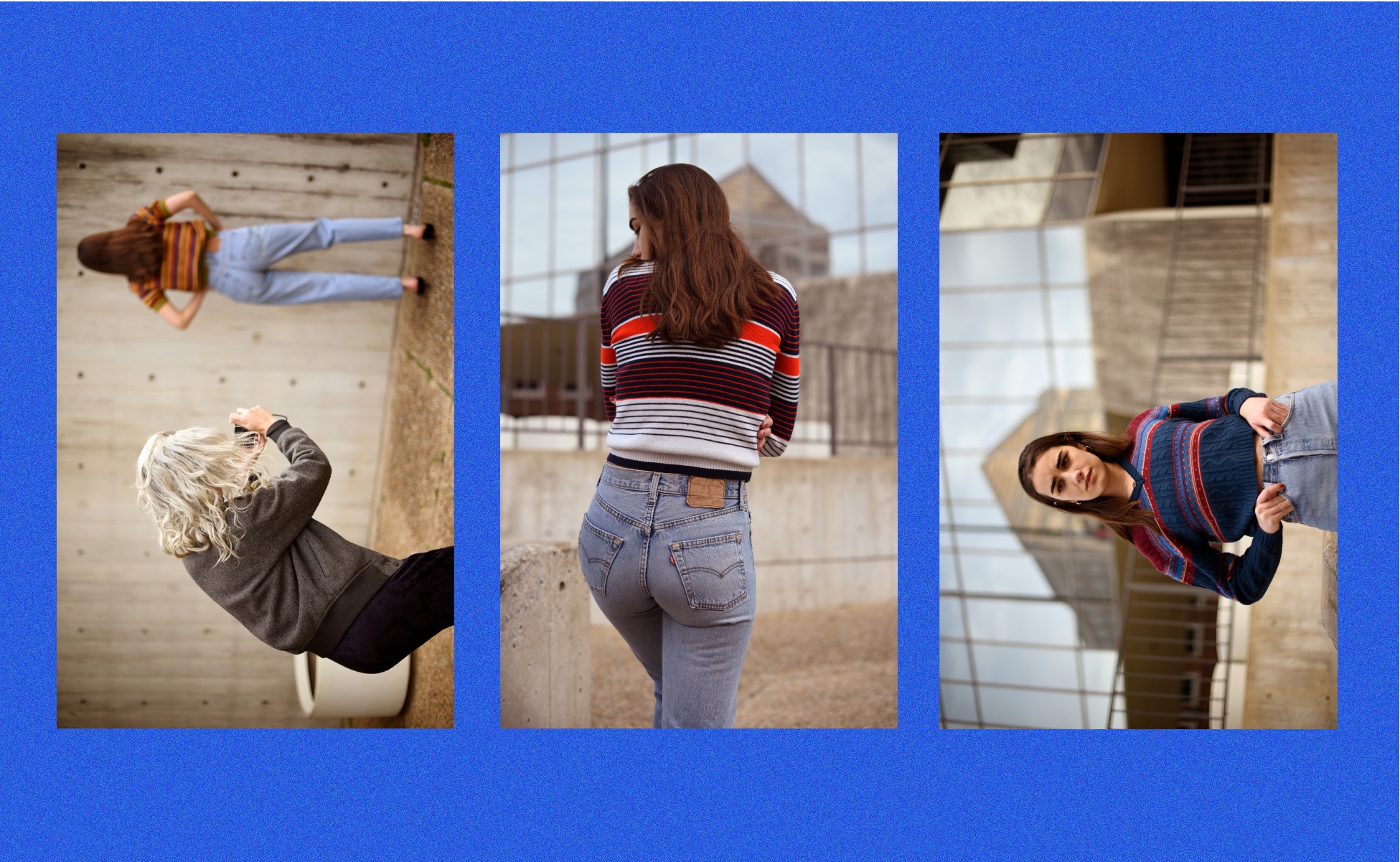 The Thalia Sandal

I directed and photographed the campaign for the Thalia sandal. The campaign played off of the bright blue and red shoes. In Texas, the Thalia sandal can be worn all year round so the photography feels seasonless. The aesthetic is highly editorial reminicent of old Man Repeller photoshoots.
Digital Design


The website was designed to look clean upon first glance but once exploring the site there are surprises. The hover feature brings a pop of color to the site along with playful iconography designed by Juanita.
The website is now easier to navigate for the shopper and also directs the shopper to the Passport Instagram where a large percentage of sales are made.