---
SHORT LIST CAPITAL


Short List Capital is a female-led investment collective that backs companies that are disruptive, smart and imaginative. The creative direction is empowered and savvy. It is energetic and passionate, with a brighter color palette with one confident primary color, a confident yet simple wordmark and a typeface that feels charming and personable. The brand has a sense of wit and sophistication and provides the opportunity for Short List to set themselves apart in a way that is sincere to the strength and motivation that makes them unique.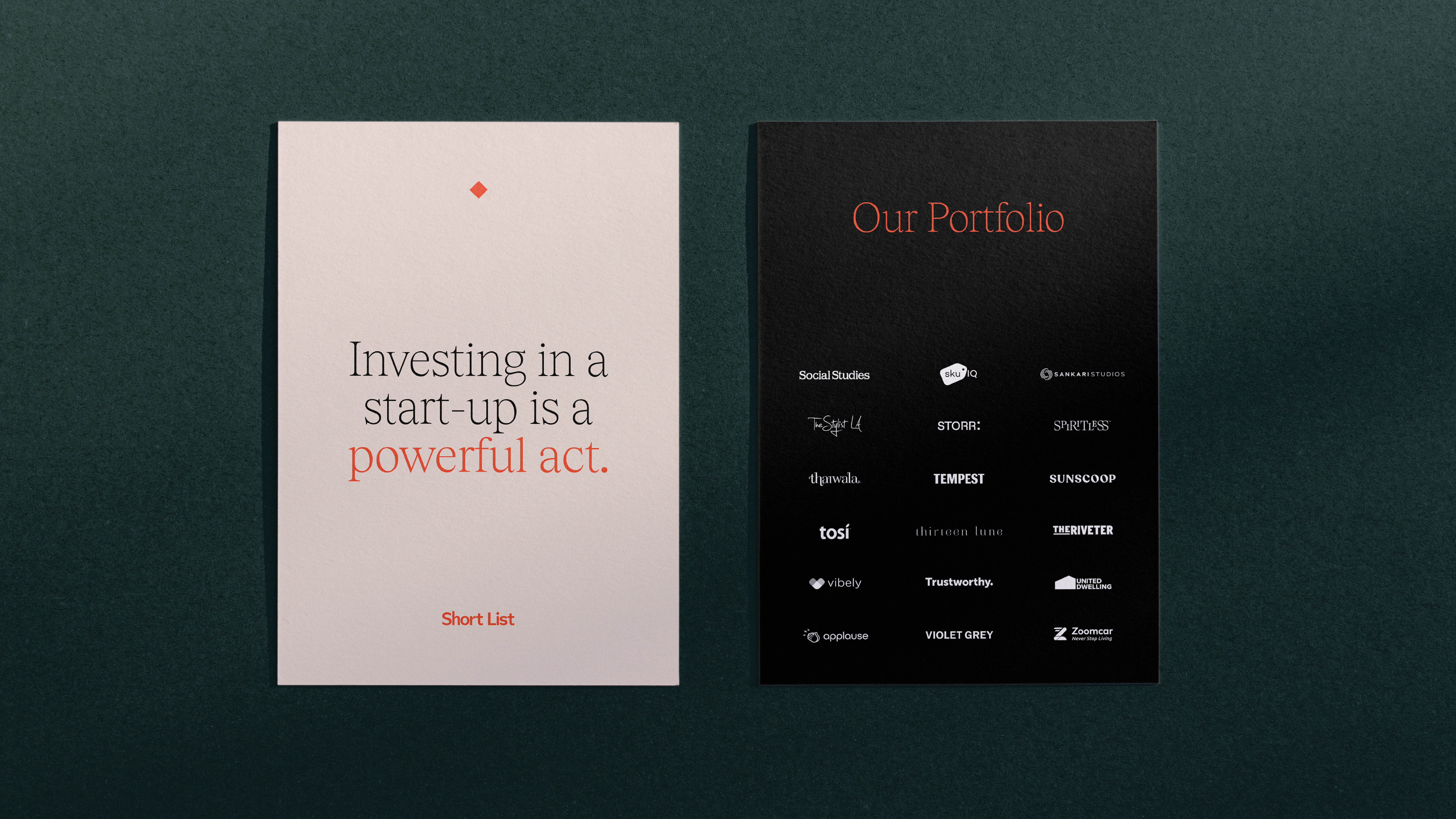 ---
NYC TOURISM


NYC Tourism is the official tourism representation of the five boroughs of NYC around the world. They build equitable, sustainable economic prosperity and community through tourism for the mutual benefit of residents, businesses, and visitors. The visual identity of NYC Tourism showcases the vibrant energy of the city, inviting visitors through the streets of NYC by bringing the shape language from the city into the grid, brandmark, colors and photography.
---
SPOONING WITH SPOONIES


Spooning with Spoonies is a podcast that creates space for people to discuss dating with a chronic illness. The podcast interviews a diverse group of spoonies about their relationships and dating adventures. It highlights host Noa Porten's story while using social media to facilitate discussion and create a sense of community around these topics. The visual identity of SWS uses bold typography and quirky photography that brings to light an underrepresented topic in an approachable way. Unlike other chronic illness brands, SWS is the opposite of clinical. It plays off of phrases from the dating world/dating apps. It positions Noa as an honest influencer going on her journey along with her audience. While the brand assets direct the viewer back to the podcast, they also create space for conversations among the chronic illness community.
Made in collaboration with Noa Porten